Living History at Mackinac Island's Island House Hotel
Share
Array
(
    [networks] => Array
        (
            [0] => facebook
            [1] => pinterest
            [2] => linkedin
        )

    [has] => Array
        (
            [facebook] => 1
            [twitter] => 
            [instagram] => 
            [pinterest] => 1
            [houzz] => 
            [linkedin] => 1
        )

)

If the porch of Island House Hotel could give up its secrets, it would surely spill details of the century-old soirees and vacation stays of early Mackinac Island settlers, Chicago socialites, members of the Moral Re-Armament and 21st-century guests.
One of the earliest hotels on Mackinac Island, Island House Hotel (theislandhouse.com) dates to 1852 and used to sit near the water, a simple three-story structure without the stately east and west wings. Today, thanks to several additions and renovations — including saving the hotel from demolition in 1969 — the historic landmark is a well-appointed resort with a circular drive for carriage drop-offs, lush flowers and gardens, two restaurants and remodeled guest rooms.
The island's oldest operating hotel opened 16 years after Michigan became a state — and a decade before the Civil War — and joins Grand Hotel as the only two Historic Hotels of America on the island. Black-and-white photographs hang throughout the lobby, transporting visitors to another era when guests in three-piece suits, long dresses and feathered hats gathered on the same porch.
Besides its prime spot a block away from the bustling shopping district, Island House puts visitors in the midst of Mackinac Island life. The east and west wings were added in 1895 and 1912, and the round front porch remains a popular site for weddings, small receptions and guests who want to relax and take in the scenery.
The hotel has a picture-perfect view of the harbor, where ferries arrive and depart from the main docks. Many guests enjoy watching freighters pass in the straits, boats docked in the island's public marina, bicycle porters balancing bags as they ride up the hotel's hilly driveway and a steady stream of horse-drawn taxis and island visitors bicycling along Main Street.
"There are a lot of places to spread out and let your kids run around," said Todd Callewaert, current hotel CEO and president. "It's just a comfortable place to stay, and you're living the history."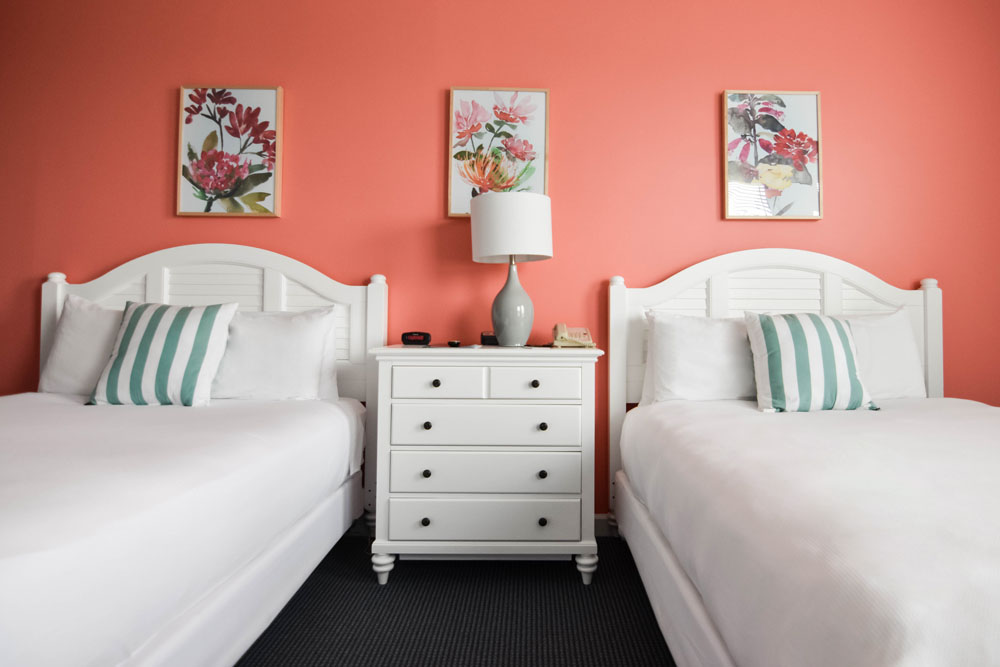 Harry Ryba, son James and son-in-law Victor Callewaert, Todd's father, purchased the hotel, which sat vacant from 1949-69, and leased the land from Mackinac Island State Park. After extensive renovations, Island House reopened on June 23, 1972, and earned a Michigan Historical Landmark designation in August 1973. The renovation preserved the unique architectural features of the hotel's exterior, including its many columns, porch spindles, gables, windows and door styles.
"Mackinac was really picking up as a tourist destination," Callewaert said. "It was very important to have the oldest hotel on Mackinac Island standing there and still thriving."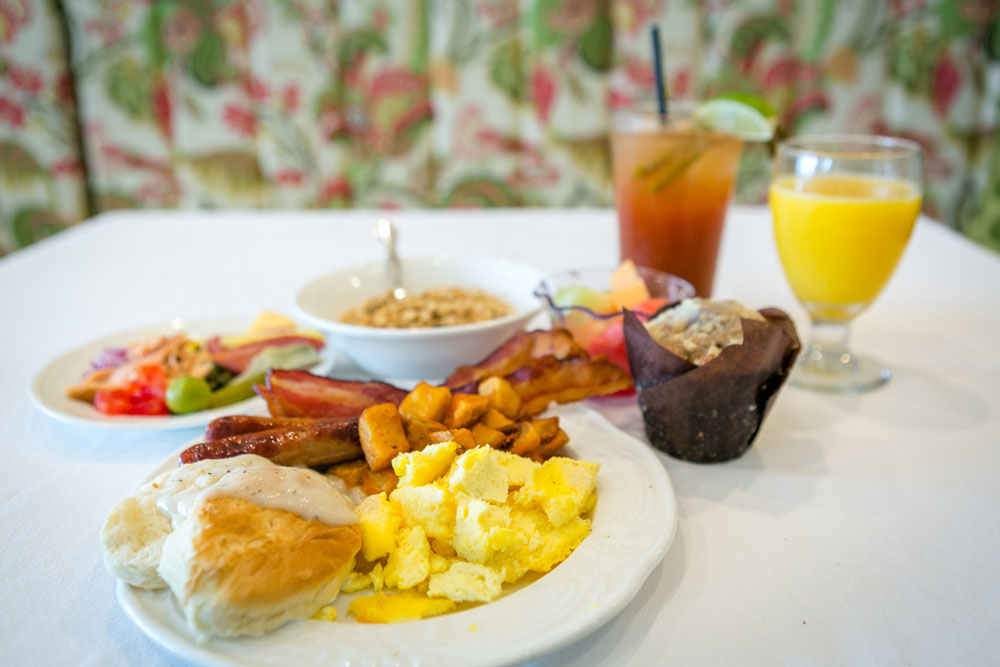 The Callewaert family is preparing future generations to carry on the family's legacy and recently invested $4 million to remodel Island House and update the hotel's 94 guest rooms. The multiyear makeover began in 2015 with the 1852 Grill Room and Ice House BBQ's outdoor seating area.
The 1852 Grill Room, an intimate waterfront dining venue with a terrace patio, serves breakfast and dinner under the direction of executive chef Phil Kromer. The Grill Room remodel included adding windows on the dining room's east wall, a new marble top bar, Tiffany chandeliers and booths to make it more comfortable. Behind the hotel, Ice House BBQ is popular with locals and guests for its outdoor garden patio, craft beer and smoked barbecue.
General manager Alan Sehoyan worked with Todd's wife Jennifer to select the color schemes, décor and accents for the guest rooms. The makeover included new furniture, beds and window treatments, phone-charging stations and hardwood floors in most of the rooms. The floral walls and bedspreads are gone, replaced by light blue, sage, gray and coral walls and white bed linens. They also updated the bathrooms with tiled showers and modern lights and fixtures.
Sehoyan focuses on service and hospitality for the hotel's many wedding parties, first-time island visitors and vacationers seeking a slower pace.
"I am very passionate about hospitality," Sehoyan said. "I tell the employees it is a privilege to work there. When guests come here, it is a special occasion for them. … This may be the highlight of their summer."
The recent remodel was the largest in more than a decade, but given the hotel's historic nature, "It's an ongoing thing at all times," Callewaert said. Over the years, the owners have added an elevator, air conditioning and a 5,400-square-foot addition in 1995 that included an indoor pool, hot tub, sauna, three suites and the Ice House.
Lodging options include traditional fourth-floor queen rooms with dormer-style ceilings, premium king and queen rooms with harbor views and full suites with private balconies.
"It definitely has an old feel to it," Callewaert said. "It's quite unique. Your experience is different every time unless you get the same room." ≈