Where to Eat on Mackinac Island
Share
Array
(
    [networks] => Array
        (
            [0] => facebook
            [1] => pinterest
            [2] => linkedin
        )

    [has] => Array
        (
            [facebook] => 1
            [twitter] => 
            [instagram] => 
            [pinterest] => 1
            [houzz] => 
            [linkedin] => 1
        )

)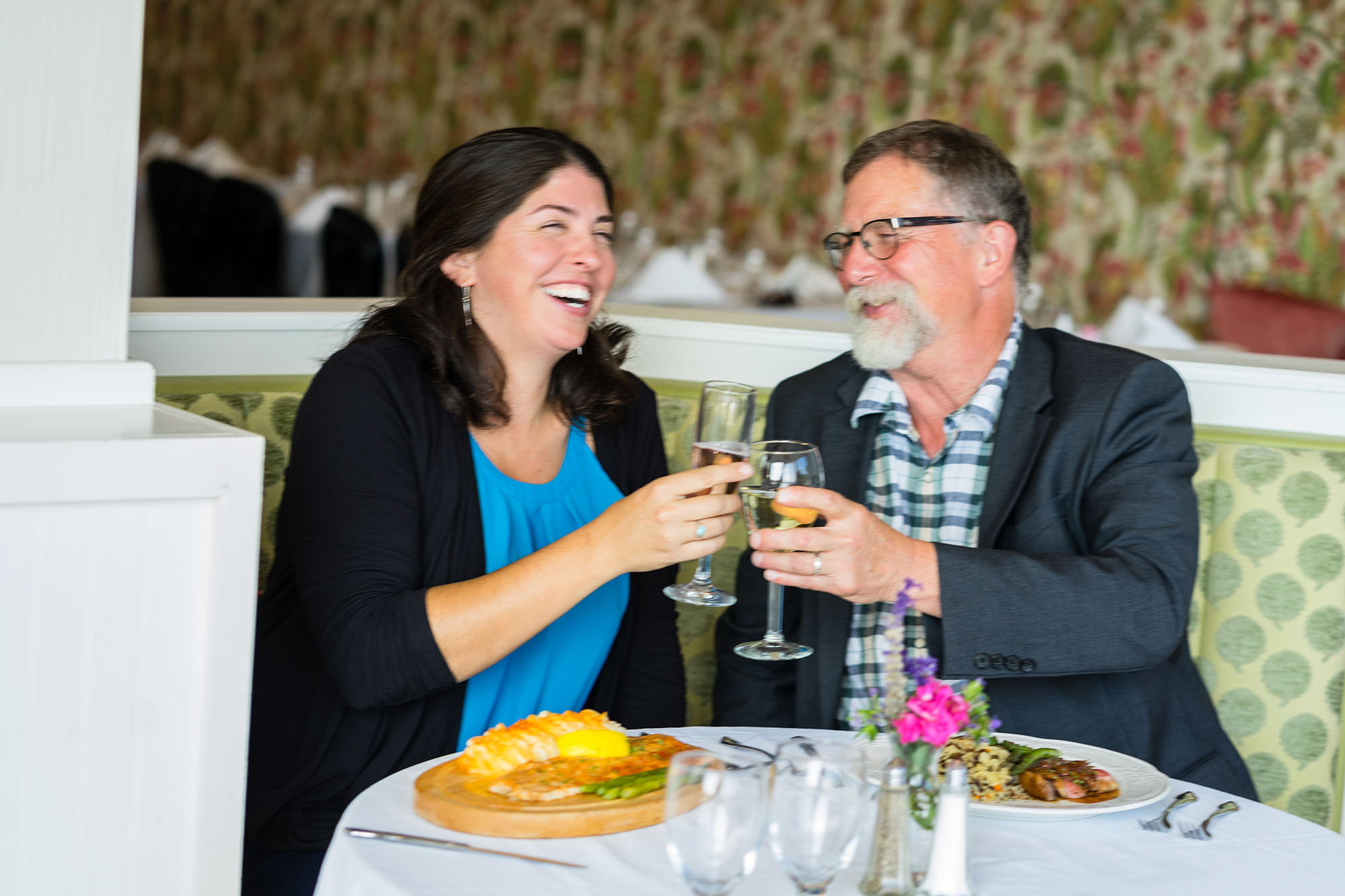 With access to local fish, fruits, and vegetables from all over Michigan, Mackinac Island cuisine is as diverse as delicious. Working up an appetite on the island is easy when you spend the day exploring its natural beauty. Luckily, these delightful Mackinac Island restaurants have something for everyone. From historic hotels with renowned chefs to small, charming mom-and-pop eateries, there is no shortage of fabulous places to eat on Mackinac Island.
Best Mackinac Island Restaurants
They say breakfast is the most important meal of the day, so it is only fitting to grab a fabulous meal before embarking on a day full of adventure. Here are some of the best places to eat breakfast on Mackinac Island.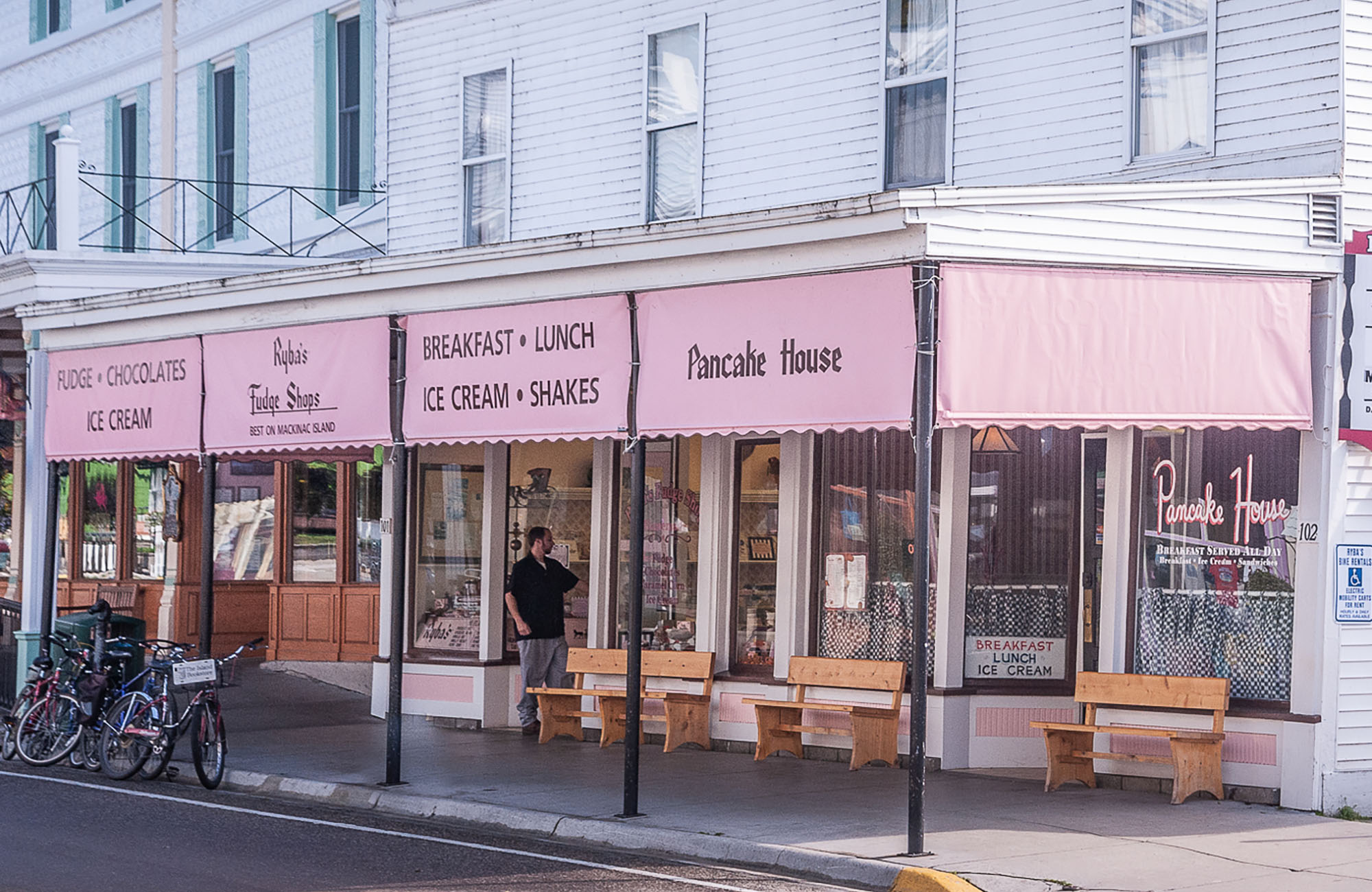 Pancake House
The fast short-order cooks at Pancake House have been whipping up all-day breakfast on Mackinac since 1963. Enjoy classic breakfast options like eggs benedict and pancakes, or opt for the decadent Crème Brûlée stuffed French toast and a signature skillet. We recommend pairing your meal with Pancake Houses' famous S'mores Hot Chocolate!
Coffee is an essential morning ritual for every coffee lover. We recommend visiting the only Starbucks where your coffee travels by plane, truck, boat, and horse to get to your cup. Some may say it even tastes better here on the island!
Enjoy the Best Lunch on Mackinac Island
Take a break from the festivities to enjoy a fabulous lunch on Mackinac Island. With tons of fantastic food options to choose from, we have selected some of our favorites you won't want to miss!
Seabiscuit Café
The Seabiscuit Café has a widely popular derby-themed menu and ambiance in honor of its champion thoroughbred namesake. Although this is an excellent place for brunch, lunch, or dinner, we suggest stopping by midday if you want to get out of the sun. You can't go wrong with delicious options like their local whitefish dip and famous derby burger! We recommend pairing your meal with a fabulous cocktail like the Ryba's Fudge Martini or you can build your own Old Fashioned.
Located behind the Island House Hotel in a carefully curated garden, the Ice House BBQ is a hidden gem that serves classic southern barbecue favorites. It is a great place to grab lunch on a sunny afternoon with crowd-pleasing options like the house-smoked Beef Brisket in the family's signature rub. Don't miss out on this secret spot!
Experience Dinner on Mackinac Island

When the sun starts to lower in the sky over the Mackinac Island Bridge, we recommend enjoying a delicious dinner with a waterfront view. Here are a couple of the best places to grab dinner on Mackinac, where the food is just as enjoyable as the view!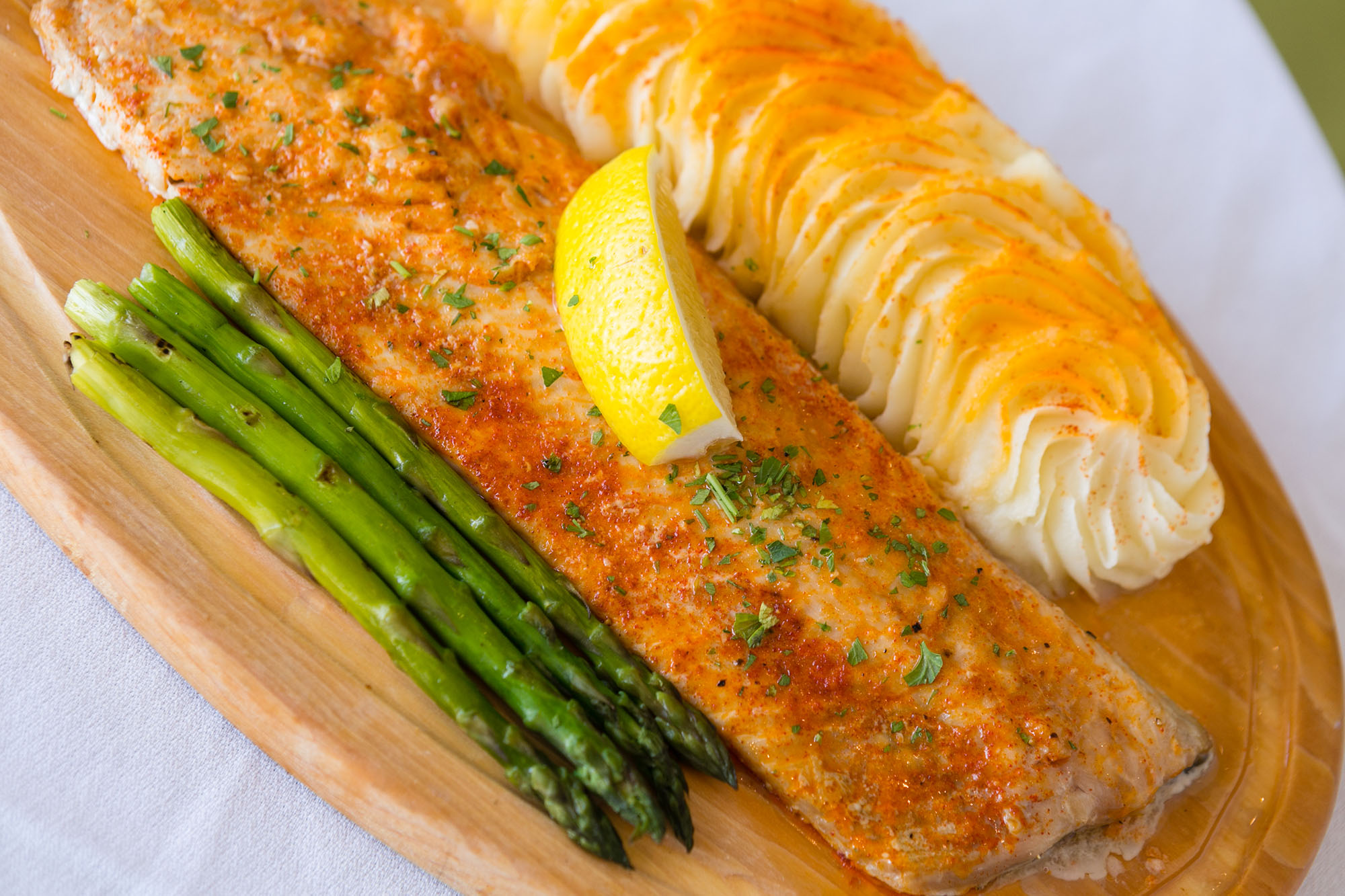 1852 Grill Room
The 1852 Grill Room is known for brilliant harbor views in the elegant dining room and on the waterfront terrace patio. Indulge in their locally sourced seafood options like their famous White Fish with Duchesse Potatoes or the Lake Huron Walleye with Lobster Beurre Blanc. With a sophisticated menu crafted by their esteemed chefs, it's no wonder the Island House Hotel holds the #2 spot for best restaurants on Mackinac Island on Tripadvisor!
Inside Island House Hotel, 6966 Main St, Mackinac Island, MI 49757
Mary's Bistro Draught House
Eating a fabulous dinner on the water is an excellent way to end a day on Mackinac. With a gorgeous waterfront patio and 50 beers on tap, Mary's Bistro Draught House is a beer or food lover's dream. We recommend trying their famous Draught House Soft Pretzel with House-Made Horseradish-Beer Cheese, a Stone Fired Thin Crust Pizza, or their signature Pork Chop Schnitzel.
Now that you know how amazing the food scene on Mackinac Island is, it's time to start browsing menus and booking reservations. Remember to sign up for 906 Rewards to get $5 cashback and 10% on your restaurant purchases!