Todd Callewaert Elected to Mackinac Associates Board of Trustees
Share
Array
(
    [networks] => Array
        (
            [0] => facebook
            [1] => pinterest
            [2] => linkedin
        )

    [has] => Array
        (
            [facebook] => 1
            [twitter] => 
            [instagram] => 
            [pinterest] => 1
            [houzz] => 
            [linkedin] => 1
        )

)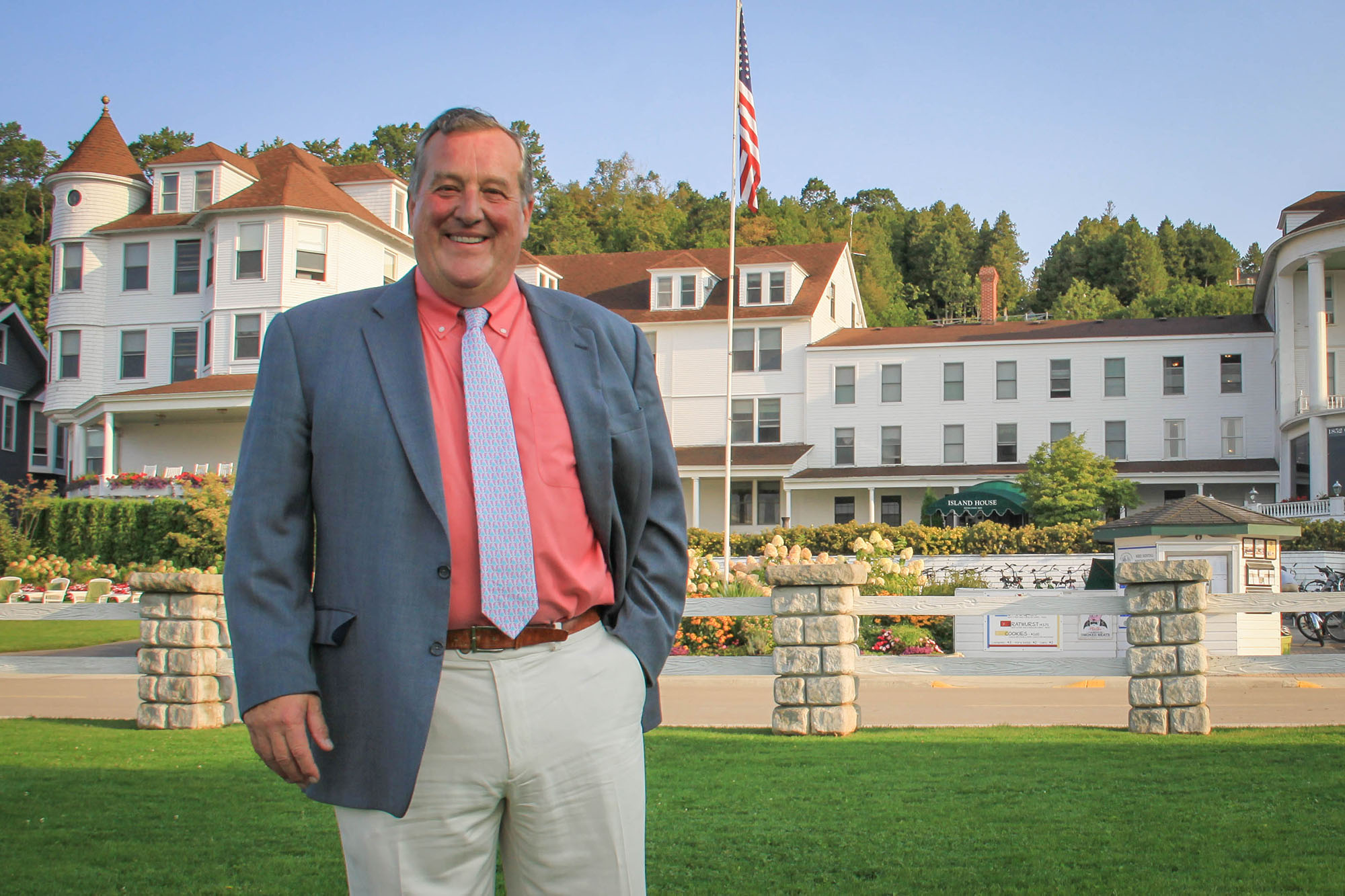 Todd Callewaert, of Mackinac Island and Gross Point Shores, was unanimously voted to the Mackinac Associates Board of Trustees at its annual meeting August 15.
Callewaert is the CEO of Island House Hotel and restaurants. He has spent his summers on Mackinac Island and has assumed just about every role in the Island House business family, from dishwasher and busboy to server and confectionary artist at Ryba's Fudge Shops. He moved into Island House Hotel administration in the late 1980s working alongside his father, Victor. Proud alumni of Central Michigan University, Todd has held leadership roles with the Michigan Restaurant & Lodging Association and Mackinac Island Tourism Bureau. He is active in the day-to-day operations of the Island House Hotel during the May to October season and is visible to employees and guests alike. He enjoys working beside his wife Jennifer and sons William and Andrew, each involved throughout the family businesses.
"It is very exciting to be appointed to the Mackinac Associates board," Callewaert said. "Mackinac Island State Park has a very special place in my entire family's heart, and I am excited to be involved in making it even better."
"We're very fortunate to have Todd join the Board of Trustees of Mackinac Associates," said Phil Porter, Mackinac State Historic Parks Director. "Todd brings a wealth of community involvement and leadership to the associates."
Additionally, at Mackinac Associates' regular meeting August 28, the board of trustees elected Harriet McGraw of Petoskey president, Jeb Burns of Cheboygan vice president, Nancy Porter of Mackinac Island secretary, and Tom Lockwood of Mackinac Island treasurer. Other members of the Board of Trustees include Jack Barnwell, Kathy Lieder, Wes Maurer, Steven Murray, Todd Petersen, Sheldon Smith, and Skip Young.