Mackinac Island's Hidden Gem: Island House BBQ Restaurant
Share
Array
(
    [networks] => Array
        (
            [0] => facebook
            [1] => pinterest
            [2] => linkedin
        )

    [has] => Array
        (
            [facebook] => 1
            [twitter] => 
            [instagram] => 
            [pinterest] => 1
            [houzz] => 
            [linkedin] => 1
        )

)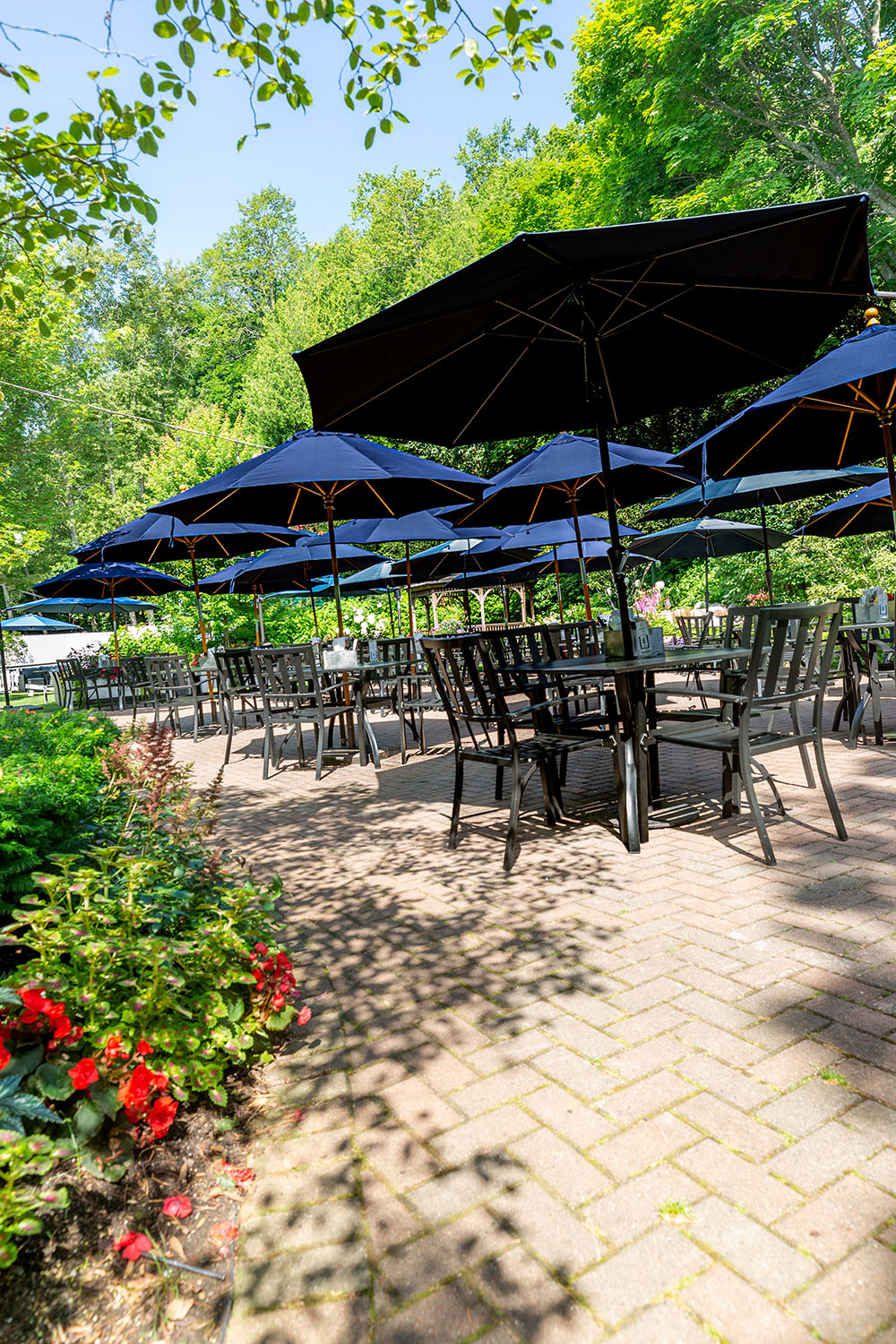 Ice House BBQ will remind you of the casual backyard barbecues back home. Spend a fun-filled afternoon playing lawn games with the kiddos or a fun-filled evening with your pals in a heated cornhole competition. Your friendly four-legged family member is welcome to join you too. Yum!
Deliciously creative twists to your favorite backyard classics are sure to hit the spot. The star of this year's menu is the Ice House's famous brisket; whether it's wrapped up in tacos, simmered in chili, and piled high on sandwiches, this dish is always an island favorite.
Need a larger selection? Order the Smokehouse Combo for a mouthwatering combination of our house-smoked brisket, ribs, and pulled pork.
If barbecue is not your jam, try the Portobello Stack or the Spicy Black Bean Burger; plus, we've got a great selection of fresh salads. And there are the usual suspects (grilled cheese, cheeseburger, pizza, mac n' cheese, and chicken nuggies) for the kiddos, too.
If you're staying at the Marina or looking for a picnic lunch, the full menu is available for takeout online at icehousemackinac.com
After an adventurous day, make a stop at the bar and quench your thirst with a draft beer or cocktail. Unwind on the patio with a glass of Lilac Sangria so delicious you'll be begging for our top-secret recipe. Nothing says summer quite like our selection of fresh fruit cocktails, refreshing spritzers, and ice-cold brews.
Follow the path next to the Island House Hotel across from the Mackinac Island marina to discover a secluded garden hideaway. Shhhh…. It's the secret that locals are keeping to themselves. This little paradise is only a short trail hike away, and believe us, it's worth the extra effort!
On your next island adventure, drop in for lunch or dinner and enjoy one of Mackinac's most historic and scenic locations. We are open Memorial Day through Labor Day, weather permitting.
History of the Ice House on Property
In the 1800s, ice from the Great Lakes was in high demand. By 1830, Americans had come to rely on foods that required refrigeration. Ice harvesting had become a way for farmers to supplement their income in the winter.
The job was a complex and daring task. After the lakes froze over, snow was scraped from the ice field and holes were made to measure ice thickness. Next, a grid would be marked for an ice plow to follow, cutting the ice blocks two-thirds of the way through. The process was finished by workers who sawed through the rest of the ice by hand. The result was enormous blocks of carved ice, each of which could weigh up to 300 pounds. The ice would then be loaded onto horse-drawn flatbeds and transported to ice houses, where it was stored until it could be sold in the summer.
At the icehouses, up to 1,600 tons worth of ice blocks would be tightly packed and stacked together for future use. To keep it from melting, sawdust was used for insulation and placed in between each layer of ice. Later, when an ice order was placed, the ice delivery man would weigh ice blocks and deliver them by horse-drawn covered wagon to homes and businesses. Each order was carried into the house and placed on the top shelf of an ice box to keep food fresh. Once a luxury, ice became a typical household and business commodity by 1900.
Improved ice harvesting and storage techniques revolutionized American businesses and diets. For the first time, meatpackers, dairies, and produce growers could ship their products across great distances. Brewers could regulate the temperature of their facilities to produce beer year-round, and restaurant owners, shopkeepers, and home cooks could keep various fresh ingredients on hand. Today, we take refrigeration for granted, but the Ice House still stands as a testament to the labors completed by farmers and ice harvesters all those years ago.